Hundred days of growth to the light.
"Heaven and earth have great beauty without words".
"It is better to forget each other than to be together in the jungle".
"The world is no greater than the end of the autumn ho, and Taishan is the smallest."
Zhuangzi's wisdom is profound and infinite.
Zhuangzi's philosophy, benefits for a lifetime.
Looking up at the stars, paying homage to the classics.
How about a solemn ceremony?
Pay tribute to Zhuangzi with a full sense of ceremony.
Witness the growth of the students' learning and sharing.
From it, we can gain more power to go upward.
Let life be full of infinite hope.
Look.
Yuhong's graduation ceremony is here ......
On 15th April, the graduation ceremony of the ninth edition of Zhuangzi was held in the large conference room of Yuhong.
Class teachers Xie Huanyan and Gong Mengdong made a summary of the learning of this period of 100 days of growth, the next 100 days of growth efforts and learning gains, outstanding students Hu Kuang, Sun Bo, Xiong Dezhen, Liao Jiafang, Huang Zong, Liu Shiyong learning gains to share, Hu Jianyan on behalf of the Yuhong company made a wonderful speech, congratulations on the graduation of everyone and put forward the next 100 days of growth of the hope that empowered full of energy. This graduation ceremony was hosted by Sun Gowen and Hu Xunhao.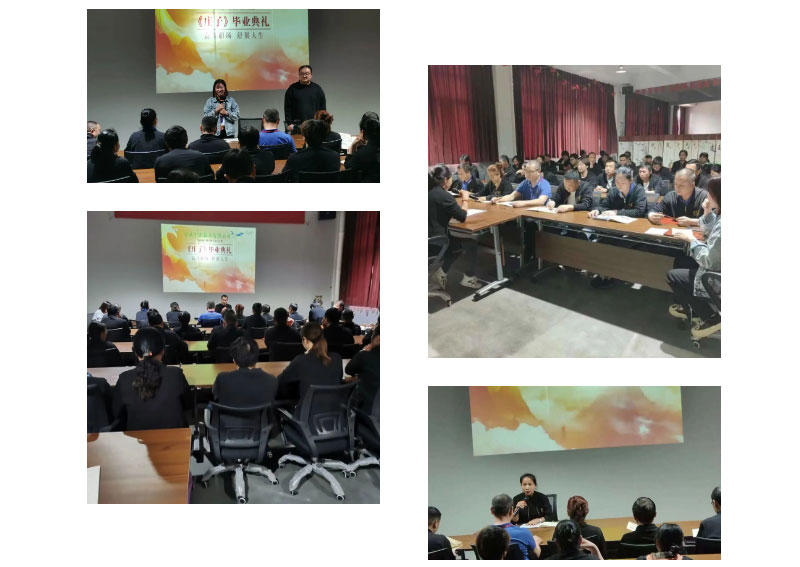 Great Moments, Share Abstracts
Xie Huanyan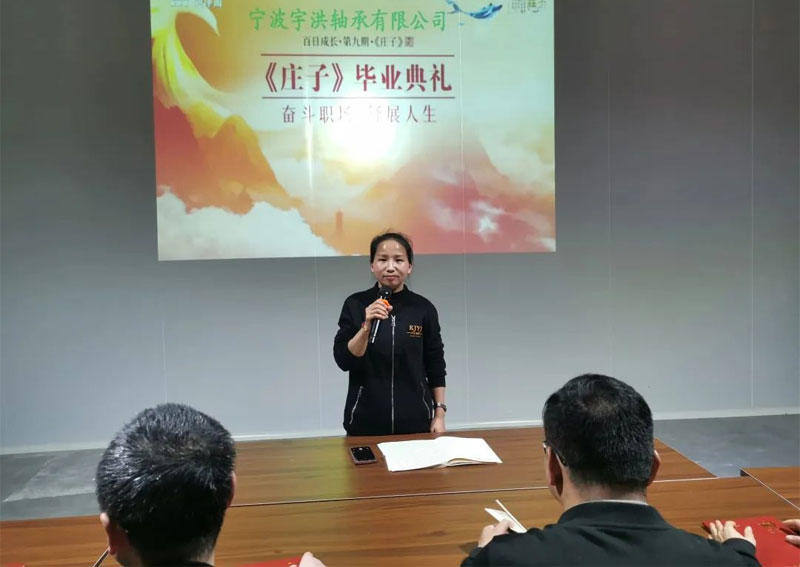 After the study, the heart becomes bigger, learns to spread and promote positive things, removes bad perceptions, and knows how to think differently. Find a group of people and fall deeply in love with them. Remove the ego and stimulate the big ego. In the time to come, we care for each other, help each other, learn and grow together, become a better version of ourselves, and meet each other on high.
Gong Mengdong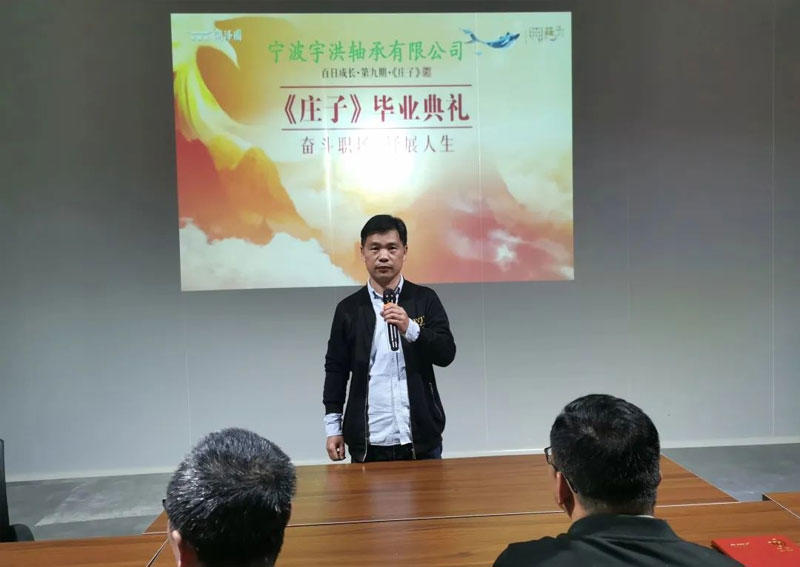 After being a class teacher for one period, I feel that the result is not too satisfactory. I would like to continue to be the teacher of the next 100-day growth class, first of all, here to make a statement, take charge of that is to pay, we will make a learning program list, the establishment of online and offline resonance of the learning mode, to promote the class to continue to deepen the learning. I will do my best to do a good job as a "waiter" so that the "Shangshu" class teacher will not have any regrets.
Hu Kuang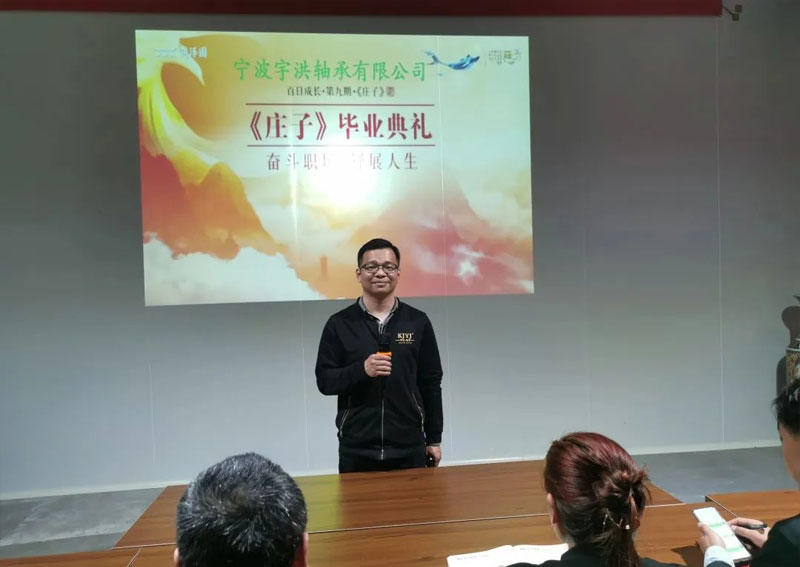 I am responsible for the "ring purchasing" work, a few years ago when I took over this position, there was a sense of fear, I was under a lot of pressure. Thanks to the Yuhong team, with their help, I have risen to the challenge, coupled with the knowledge and thinking skills I have gained through my studies in recent years, I have slowly become competent at my job. Progress a little bit every day, learn to use, and suppliers to speak sincerely, more communication, and learn to think differently, the most difficult work can also be a challenge.
Sunbo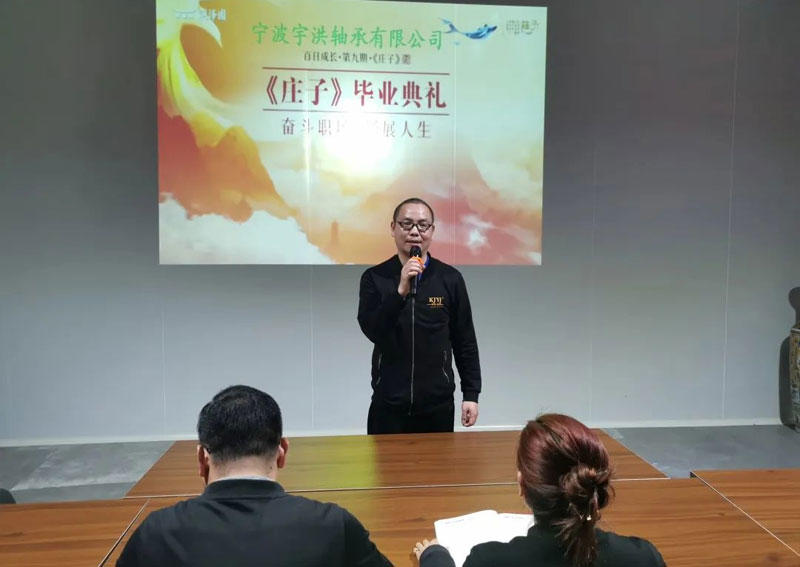 Studying the "Butcher's Cow", understand a truth: life encountered complex, difficult-to-gnaw things, do not force, bent on finding things in which the development of the law. Through the appearance of the essence, more sharpening themselves, master of skills, adapt to nature, go with the flow, in order to solve problems, and stretch life.
Xiong Dezhen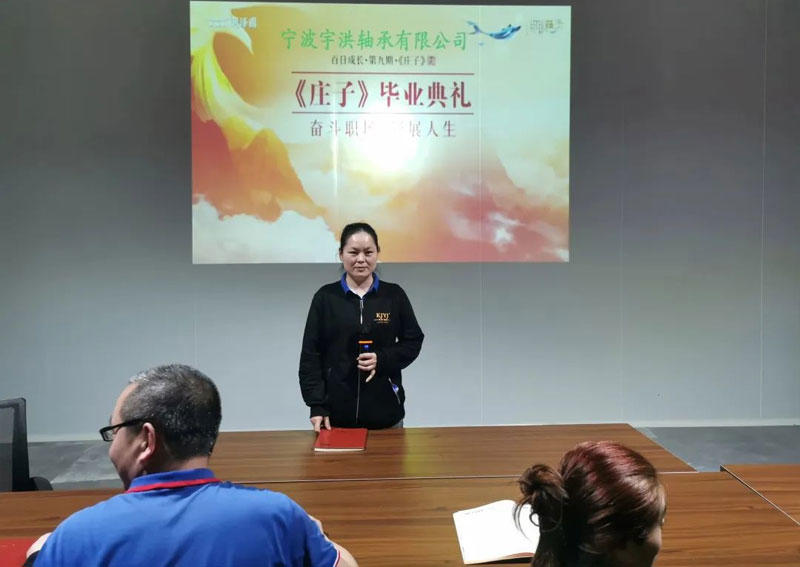 Studying Zhuangzi has taught me to think deeply. The only way to deal with problems is to think deeply, to quiet the mind, to think things through clearly and thoroughly, and to enhance one's own pattern and realm. No complaints, no worries, naturally open and cheerful. Therefore, the road is in the heart, the road is under the feet.
Liao Jiafang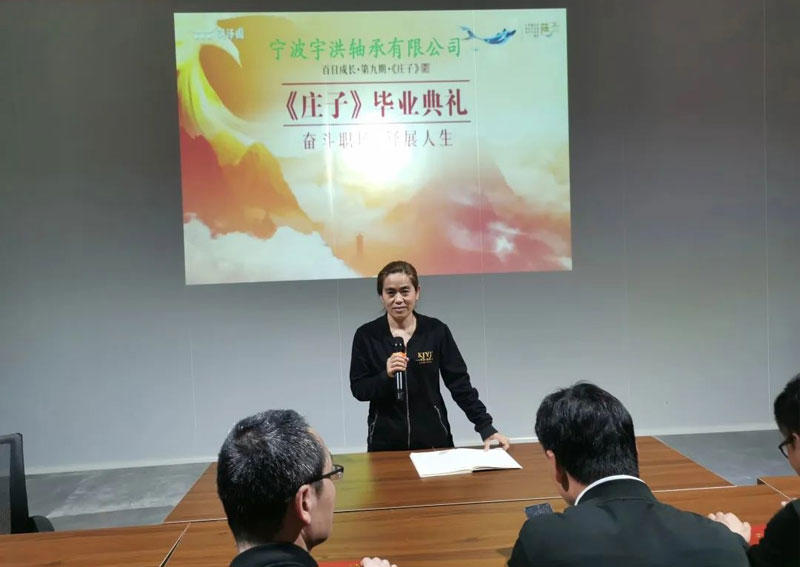 Zhuangzi is really a master of storytelling, and he conveys to us the philosophy of the world through light and interesting fables. For example, the story of the Kunpeng in the opening chapter of the book tells us that the power of the big self is in our own hearts. Only through continuous self-revolution, constantly refreshing ourselves, accumulating energy through learning, and building up our strength, we can also build up our strength to a certain extent. Accumulated to a certain extent, we can also rise up like the sun, transformed into roc, soaring in the sky. The road to life will become wider and wider, and we can go after more beautiful scenery.
Huang Zong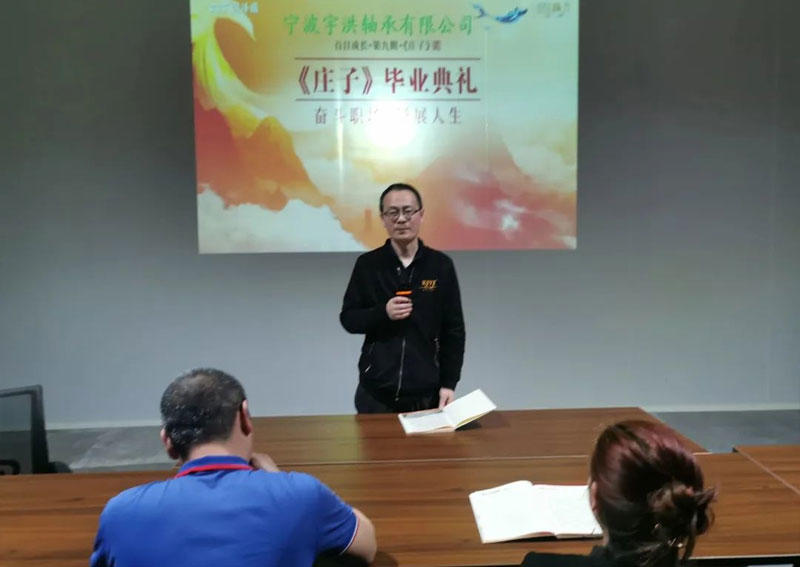 I don't realize that it's been another 100 days and I have grown a lot. At the beginning of learning to share, my heart would beat faster and it was a kind of torture, but now I feel that sharing is a demonstration of personal charisma, which can bring out my strengths, spread positive energy, and witness my growth. The deepest impression from studying Zhuangzi is that "it is blessed to suffer losses". If you are willing to give and give, and if you are sincerely kind to others, you will be blessed for sure.
Liu Sai Wing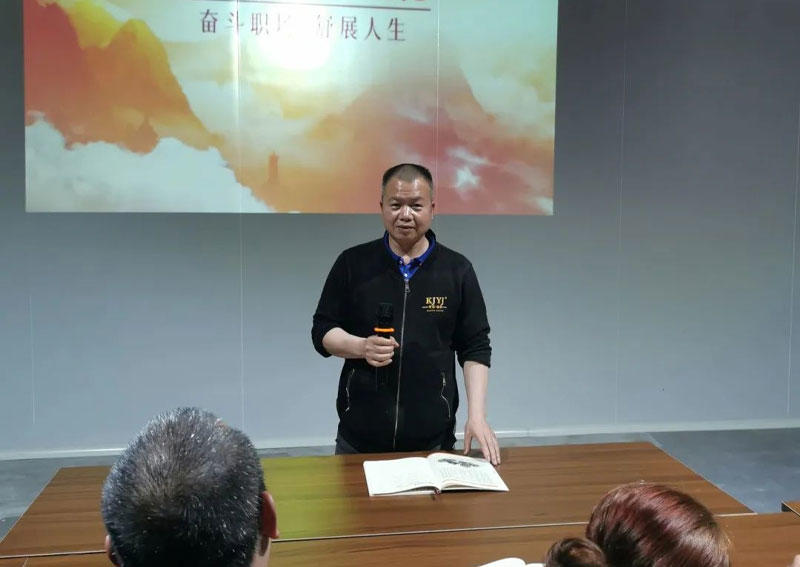 Through studying "Zhuangzi", my heart is much more open and I know how to think differently. Usually, I have to cultivate my inner strength, improve my working skills, work well, live seriously, and be a useful person, please witness my growth.
President Hu delivers a speech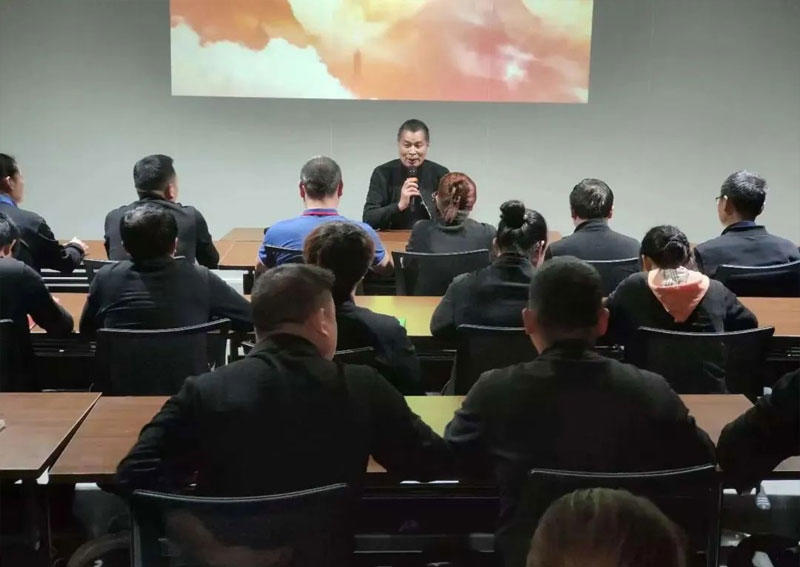 He said that the growth and progress of the participants in the 100-day growth study of Zhuangzi was obvious to all, and the commitment and dedication of the class members and group leaders demonstrated great love, which is precisely the charm of traditional Chinese culture. The next study of "Shangshu" should be done consistently, and the frequency of online reading and sharing should be strengthened. At the same time, two classes can be carried out "to strive for excellence" activities, and high-credit students will be given certain material incentives. People's ability is all out of exercise, every day a little progress, day after day will able to take a big step forward. I hope that in the next issue of "Shangshu" learning, we seriously learn, sensational, the formation of potential energy, as a "benchmark" to do, work together, and common growth.
Finally, the "Zhuangzi" 100-day growth graduation ceremony in warm applause, a successful conclusion.
Conclusion
100 days is not long and 100 days is not short. Study the classics and look forward to the road not yet finished. The Shushu has set out on a journey and is ready to go. Sincerely hope that every Yuhong person will pass the harvested energy to the people around him so that more people can join the classical study, open a stretching life, and achieve themselves in the process of achieving others. The wind is strong and the sails are rising, and we will set off again with our oars. Embark on a new journey, towards a new goal, let's go all out.